LET US FIND YOUR BED BUGS......
BEFORE THEY FIND YOUR CUSTOMERS!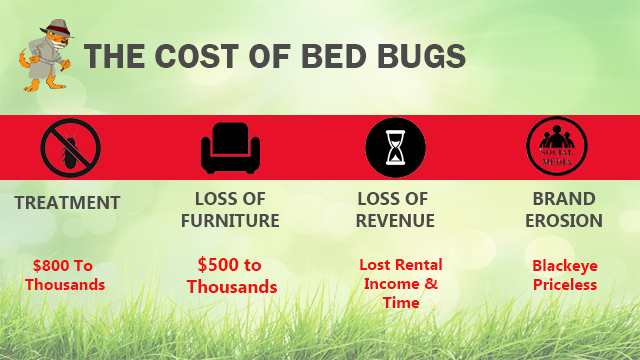 What is the price of an inspection?
Answer: For residential it is one fixed price. For Commercial we charge by the day, square footage or per room depending on the situation.
Do you come in unmarked vehicles?
Answer: We are in unmarked vehicles – mostly minivans and SUVs
Do you provide a report of the results?
Answer: Yes, we provide a written report of the inspection results.
How accurate are the dogs?
Answer: For certification purposes, the Dogs are 95% accurate or better – but, in the field, we believe they are generally 85% to 90% accurate. Accuracy is affected by competing odors, air flow, distractions, etc.
How do you train a dog to find Bed Bugs?
Answer: Our K-9s are trained in the same way that detection K-9s are trained for narcotics or explosives. The technique is the same, the odor is the only difference.
Will your Dogs alert on dead bed bugs?
Answer: No. As a bed bug dies and begins to decompose, the odor will dissipate. So, after about 10 days to 2 weeks, there is no longer any odor for the Dogs to detect.
Do the Dogs alert on eggs?
Answer: The Dogs will alert on viable eggs (still alive and ready to hatch). However, there is very little odor available so the task is more difficult.